Breaking 12 is a power pop/rock writing duo from the Baltimore area. Aileen Stauffer and Ron Valenzia, use their influences from the edgy sounds of the 80's & 90's and today's pop & rock influences. This "roll your windows down and cruise" kind of music will take you on a fun and introspective journey away from the mundane.  Breaking 12 currently has one full length self titled CD with 12 cuts, one full length Christmas CD with holiday cover tunes and 3 original tracks, and 3 new singles: Hail to the Queen, Fly Away and Back of the Room. Hail to the Queen is a down and dirty classic rock sound,  Fly Away is a total "breakaway from the 9 to 5" pop song with a positive and fun sing along chorus and Back of the Room is an orchestral rock song with a powerful piano performance.   
 
Aileen and Ron met as teachers back in 2004 and quickly discovered their bond as song writers.  Aileen had been writing for many years while Ron was touring the east coast in various rock and pop groups. After writing many songs in the early 2000's, Ron went on tour with a 80's tribute band until he reunited with Aileen and finished their first CD in 2014.  Since their release, they have been writing new original material and making videos for previous cuts.  

The future looks bright for Breaking 12 as they have the musicians in place to do special festival and opening performances.  They are also currently working several new original songs for TV and Movie placements.





Aileen Stauffer - Lyrics and Vocals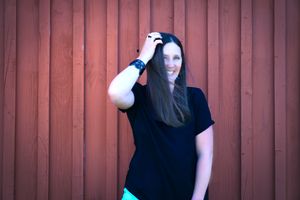 Aileen Stauffer hails from Baltimore, MD and currently resides there today. She has always had a love of music and singing (not just in the shower) and has been writing and recording for over thirteen years. Aileen has completed voice over recordings for promotional DVDs, has written and performed songs for special events and people, and has even received awards for lyrics she has written.   Aileen's musical styles are very diverse and she gives each original song it's own personality.  Her diverse style, original lyrics and powerful voice are also evident in the variety of songs she has written on the Breaking 12 CD, from Hero and All These Years to Of Breakable Things, Breaking Midnight and Everytime. Her most influential group throughout the years comes from the band Heart.  She never stops creating and never fails to find inspiration in every place and situation.     
Ron Valenzia - Keyboards, guitars, drums and arranging
RON VALENZIA - PROFESSIONAL MUSICIAN and PHOTOGRAPHER (Click here for the Photography Page)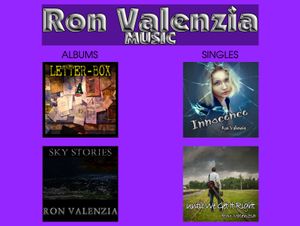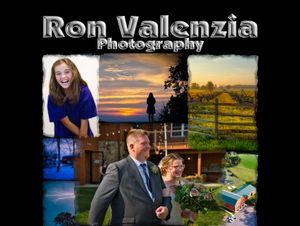 Ron has been a professional musician since the age of 17. He has performed in many area bands on Drums, Guitar and Keyboards. Most notable, One Louder (Keys/Guitar), The Great Train Robbery (Drums), and Letter-Box (Writer and instrumentalist). Letter-Box was an all-original project led by Ron that produced a CD in 1994 and rereleased in 2019. Several other top musicians such as Kurt Froberg, Ricky Jewer, Miles Croom and Mary Croom took part in the project.  
Coinciding with his solo career, Ron is also writing more material with and Aileen (Breaking 12) and is planning an all original based tour for 2020.
Also, be on the lookout for the Back of the Trax Music podcast created by Ron to be released by the Fall of 2019.

Ron's released solo work. 

Innocence - Single

Until We Get It Right - Single

Sky Stories - Full instrumental Album